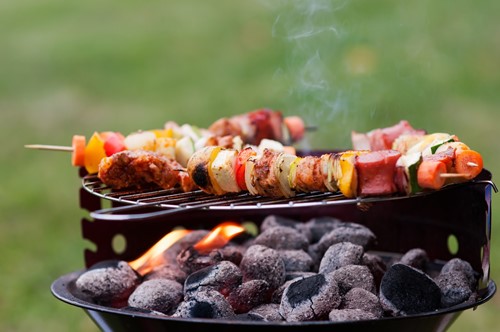 The rules and expectations for social gatherings have changed, casual summer BBQs included. With so many extra details and considerations to add into your event planning, even experienced hosts might feel discouraged about having to change their ways. Luckily, there are some simple ways to adjust your BBQ practice so you can adhere to health guidelines and make sure your guests feel safe and comfortable.
Here are some tips for food prep and serving to help:
Consider Packaged Condiments
While buying large containers of popular condiments is efficient, individually packaged condiments can help prevent the spread of germs. Instead of passing the ketchup and mustard around among all of your guests, stock up on packets. You can find individually packaged condiments, sauces and more at any restaurant supply store or online retailer for a good price. Having these available will put your guests at ease and keep your own condiments in the fridge. Just make sure to provide convenient trash and recycling for the waste.
For environmentally conscious hosts, the thought of creating extra waste with condiment packaging might not sound ideal. However, some companies offer biodegradable or even compostable packets of condiments that won't end up in a landfill. These may cost more than your basic bulk packets but will help you take care of the environment and your health at the same time.
Cook With Skewers
Food on skewers has long been a BBQ tradition, from meats to veggies and everything in between. Conveniently, this is still a great way to cook and serve food at a small gathering without needing to share utensils or serving tools. For a main course, grill up some teriyaki chicken, bell peppers and pineapple. Exchange the chicken for mushrooms or marinated tofu for a delicious vegetarian option. You can even prepare some kid-friendly skewers in case you have picky eaters on the guest list.
For an extra treat, go beyond the grill with refreshing dessert skewers. Try fruit salad skewers with fresh berries, melon balls and grapes. Fruity gummy candy on a stick makes a fun and delicious dessert idea for all ages. If you like to bake, you can make skewered cake bites as a safe individually served sweet.
Set Up a Bussing Station
Proper cleanup is key for limiting the spread of germs and bacteria. While many hosts handle the end-of-party cleaning themselves, many guests love to help. One way you can accept help from the group while still staying healthy is to set up a convenient bussing station to gather used dishes, utensils and drink ware. This way the used items will pass through fewer hands on their way to the sink or dishwasher, and your guests can still take part.
To create a simple bussing station, buy some large plastic tubs and set them nearby the festivities. Label them for specific things like plates, silverware or cups. At the end of the BBQ, you will have all of your dirty dishes conveniently sorted and ready to wash with no needless passing around. Keeping trash or recycling close will make sure any paper or plastic waste is safely disposed of, as well.
These are just a few ways to make your next outdoor party a little safer and healthier. With only a little prep time, you can make a vast difference in the health and comfort of your guests and make your event a success.